S T A R – C L U B  R e c o r d s , B o x 7 4 , 3 3 0 2 1 R e f t e l e
Ny Telefontid helgfria måndag-fredag  13 - 17oo      0371 -20602
Ni kan även ringa hit andra tider, ofta är jag här och då svarar jag. Det är inget privat nummer.
Se längre ner på sidan för öppettider under julmånaden-december!   
     E-Mail: jan@starclubrecords.se  dygnet runt        P-giro nr 82 74  52 – 4                         december 2016
Bäst är att göra ordern på mail eller telefon. Även brev går bra om Ni inte önskar något svar eller annat besked.
OBS Tyvärr kan jag inte leverera mindre order mot postförskott (pfskottsavgiften är nu 90:- + frakten).
Mindre antal skivor(belopp under ca 500: -)tillkommer frakt 60:- eller 80:- + pfskavgift 90:-  (vikt under 2 kg).
Dock kan (icke kända) kunder förskottbetala till STAR -CLUB Plusgiro (se ovan).Invänta i så fall svar från mig!
Hoppas sända / maila ut en vinyl lista i slutet av december.  LP (+ ev singlar)
Till alla som varit aktiva postorderkunder (köpt) under 2016!
Icke aktiva kunder som får listan på mail tas ur registret slutet av året (eller tidigare).
Besök kan ev göras i vår AFFÄR men endast efter överenskommelse  RING före ert besök
I affären har vi flera 1000 singlar och EP i 50&60tals stil + tidningar (Bildjornalen, Goldmine m fl + böcker).
Även singel-omslag (original-konvolut) från 10:- och uppåt (sällsynta skivbolag är dyrare). Passa på!
Och naturligtvis mycke LP och mängder med CD så kort sagt finns det mycke för musik-nostalgikern.
PASSA PÅ SÅ LÄNGE AFFÄREN (och jag) FINNS!
<![if !vml]>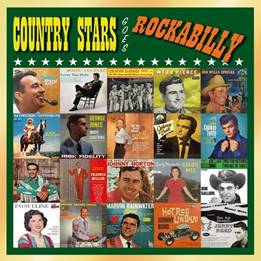 <![endif]>
Telefontider under december 2016
Fram till och med 22 december helgfria vardagar 13 – 17oo.
24 – 26 december stängt. 27 – 29 dec  13 – 17oo. 30 dec 13 – 19oo
                                                Vecka ett 2017 har jag stängt, vecka två sänds auktionsskivorna ut till resp vinnare!
                                                 Troligen ej pfskott. Vi har kommit överens hur Ni vill göra betalningen tidigare!
                                G O D  J U L!  och  G O T T  N Y T T  Å R !
Nästa lista hoppas jag bli klar i mars-april 2017.Sändes till alla som är
aktiva postorderkunder. D v s har något köp noterat under 2016.
Några nyinkomna Compact Discs
SODA POP BABIES Vol 6     m 40sdigt info häfte                 Classics 767           Stil som tidigare volymer   Utmärkt tjej RnR                        (30)   150:-
  ELLIE GEE-I go, you go/ Red Corvette MARSHA LYNN-There´s a lot you don´t know CATHY MOORE-Dream lover JOY LIE-Why lie SUSAN SINGER-
  Gee! CEE CEE JOY-Dribblin´ around DONNA DAMERON-Big love RIA VALK-Poor old Joe MARIE ANN-High heel shoes TERRY&KITTENS-Wedding bells
CRUISIN´ COUNTRY Vol 11   och     12                              Classics 768  /  769                                                                                          Stil som tidigare volymer    Rockig country    Cross overs (30på varje)               150:-/st
TEENAGE TIME Vol 14       m 40sidigt häfte                        Classics 766           kan finnas någon av tidigare volymer också                       (30)   150:-
  JACK MOORE-Here comes that dream RICKY ROBINS-Baby,what you gonna do TED DIRK-Wedding bells ANDY VAVELL-Hey there EDDIE LEE-Teenage
  Love GRADE WICKER-our summer romance BOBBY NELSON-your letter BOBBY CURTOLA-High tone DANNY&SAINTS-My one has eyes RONNIE T
ROCKIN´ COUNTRY STYLE Vol 2                                     Classics 765           40sidigt häfte    Vol 1 kan (bör) finnas                               (30)   150:-
  CLYDE ARNOLD-Black smoke BILLY NIX-Susie and Earl CAL MADDOX-Hey Bill WALLY BLACK-I´m a country boy JOE CASTLE-My baby´s crazy
  CARL PHILIPS-Salty dog blues BOBBY BUTLER-Short romance FRED MADDOX-Who´s gonna shop BILL HALL-Let me love MONEY LEWIS-What do..
NORDIC GUITARS Vol 14                                                   Carelia 030             Senaste volymen med BRA nya gitarr instrumentala i 60tals stil   (25)                                                                                                150:-
  ELLERT NORDMARK-Wonderland by night HANK FENDER-Shazam TASTY-Nut rocker  Patrik Lindberg-Nidälven/ Café Norrköping sign ROY BJÖRKLUND-
  Ave maria BENGT-GÖRAN THYR-when my blue moon turns.. HAZZE ONE LINE-You just can quit KENT JOHANSSON-No burns OHLSTONE BAND-Hot
ROCK-RAGGE & TOM ROCKER BAND- Rock-Ragge     Riverside 167         Ragges sista insp, bättre röst än någosin!  Bra RnRoll        (13)   125:-
  Don´t tell me your troubles/I´m alright/ Maybelline/ That´s allright with me/ Gold    + Tompas Band med 7 Kanon gtr instr –Adagio/ Eye shadow/Lady of Spain/
  Lonesome/Old spinning wheel/ Surfin´ rocker/ Wildwood flower
MICHAEL B TRETOWS – Demos från 60-talet                   Riverside 168         60-tals pop gjorda i Tretows studio                                     (25)   125:-
  MIXERS-I got a woman/ Shindig/ Or blossom specioal SCARLET RIBBONS-Bo Diddley/ These roses/ Pop tie MAGNUS HÖJER-Bad news/ Drip drop TRAMPS-
  Be Bop A Lula/ Ave Maria/ Shimmy, shimmy ko ko bop MICHAEL B TRETOW-Lillan/I really am a fool for you/ She´s gone    varav ca 5 instr
         Några gamla CD som kommit in igen och vissa nu till lägre pris (men i begränsda upplaga)   alla är numera utgångna
JIMMY CLANTON – Jimmy Clanton                                   Globe 1026            1959 -  63                                                                          (30)     95:-
  Venus in blue jeans/ Go Jimmy go/ Just a dream/ You aim to please/ Jimmy´s tune/ Another sleepless night/ Linda/ Jimmy´s tune/ Twist on little girl/ Wayward l/
BOBBY DARIN – Bobby Darin                                             Globe 22-102         Alla RnR-låtar mm                                                              (30)   125:-
  Splish Splash/ Queen of the hop/ Pretty Betty/ Judy,don´t be moody/ Mighty mighty man/ Bullmoose/ Dream lover/ Plain Jane/ Somebody to love/ Early in the m
CONNIE FRANCIS – Who´s sorry now                                Globe 3686            hennes LP från 1958 + 15 bonus spar                                (28)   125:-
  Titel/ I´m nobody´s baby/ Heartaches/I´ll get by/ God bless America/ Valentino/ He´s my dreamboat/ Someone else´s boy/ Drowning my sorrows/ My Buddy/
The HUNTERS – The Hunters                                               TnT 542/572          Deras 2 LP från 1961 på CD     Great Gtr instr                   (24)     95:-
  Teen scene/ I beg of you/ Someone else´s baby/ Tally Ho/ Misty/ The storm( Runaway/ How´s ´m chicks/ Hound dog/ All shook up/  Golden earrings/ Pepe/
JERRY JAYE – My girl Josephine                                        Connie 32038        Titel/ Ain´t got no home/Let the 4 winds blow/K City           (28)     95:-
LINDA SCOTT – Linda Scott                                                Globe 3001            Great tjej RnR/Hits  1961 – 64                                            (32)   125:-
  I´ve told every little star/ Don´t bet money honey/ Count every star/ Town crier/ Yesiree/ A thousand stars/ Catch a falling star/ Three guesses/  Goody goody
NEIL SEDAKA – Rockin´ Sides                                             DV 5663                Great RnR&Hits 1956 – 63                                                ( 30)  125:-
  Oh Carol/ I go ape/ Ring-a-rockin´/ Stupid Cupid/ One way ticket/ Laura Lee/ No vacancy/ Stairway to heaven/ Happy birthday sweet 16/ You´re knocking me
BOBBY LEE TRAMMELL – Arkansas Twist                        Globe 1503            Kanon 50s & early 60s RnR                                               (24)   125:-
  Shirley Lee/ Tollie Frollie/ Open up your heart/ Betty Jean/ You moistest girl/ Come on baby/ Arkansas twist/ Sally twist/ Bobby Lee needs love/ Arkansas stomp
THE RnROLL STORY –Vaden Records                               HeronRock             Great 1958-60 låtar från ett klassiskt USA-bolag                (28)   125-
  TEDDY REDELL-Judy/ Knocking on the backside/ Corrina/ Can´t you see/ I´ll sail my ship alone/ I see the moon/ Crawling back LARRY DONN-Honey Bun/
  That´s what I call a ball BOBBY BROWN-Down at big Mary´s house/ I get the blues/ Bobby´s blues/ Please,please baby JOYCE GREEN-Cadillac CHUCK
  COMER-Little more lovin´/ Shall we dance BOBBY LEE TRAMMELL-Been A walkin´/ Hi-O silver  m 20sidigt häfte 50s RnRoll utgiven av Jan Lyckman
GIRLS, GIRLS, GIRLS                                                                                                   G Ring                               Kanon RnR-Teenbeat av killar                                                                    (30)   125:-
  COL JOYE-RnR Clementine JACKI DALLAS-Lorraine ANDY DITTO-Daisy Bell  LEGENDS-Bop A Lena  THE MOODS-Little Alice  CONWAY TWITTY-
  Rosaleena  SAMMY HAGAN-Snuggle Bunny  JOE MELSON-Barbara GARY CROSBY-Judy  BOBBY CASH-MonaLisa EDDY ARNOLD-Molly  COLLIN
  KIDS-Cindy DION & BELMONTS-(I can´t go on) Rosalie FABIAN-Suzie BENNY INGRAM-Jello Sal BOBBY BRANT-Piano Nellie B DOLTON-Girls
TEENAGE THUNDER – Rock, Rock, Rock                          Rock it                   Kanon 50s RnRoll                                                              (32)   125:-
  FREDDIE CADDELL-At the Rockhouse HANK MIZELL-Jungle Rock DELL VAUGHN-Rock the universe JOHNNY JANO-Rocking and Rolling SAMMY
  GOWANS-Rockin´ by myself  LLOYD COPAS-Circle Rock RUSSEL BRIDGES-Swanee River Rock JOHNNY ´SCAT´ BROWN-Mama Rock DICK BUSH-
  Hollywood Party RAINDROPS-Rock-A-Baby Rock ROD SCOTT-Granny went rockin´ V AND BB-Rocking & Rolling MAX LIPSCOMB-RnRollin´ dynamite 
MORE TEENAGE THUNDER – Rock, Rock, Rock             Rock it                   också Kanon 50s RnRoll                                                     (32)  125:-
  JOE LOMBARDIE-Let´s all RnRoll THE DISCORDS-Everybody Rock FOUR COUNTS-RnRoll is good for the soul CURLEY COLDIRON-Rockin´ spot JOEL
  HILL-I thought it over JIMMY DEMPSEY-Everybody´s Rockin´BILLY LATHREM-King of RnRoll DOTSON BROS-Rock, Rock GENE ROCKY RHULE-
  RnRoll baby JOE MOON-Rock it up CAPERS-Rockin´ round the mountain THE KILLER-Rockin´ Jerry Lee BLUE TONES-Shake,Shake,Rockin´ all around
LET´S GO ROCK AND ROLL                                                                                     RnRoll                               KANON Group RnR                                                                                             (30)  125:- 
  SPARKLETONES-Let´s RnRoll/ Boppin´ rock boogie/ Black slacks/ Penny loafers and CASTLE KINGS-Loch Lomond Rock/ Get him Frankenstein/ Jeanette
  BELL NOTES-I´ve had it/ White buckskin sneakers/ Real wild child FABULOUS 4-RnRoll age/ Mr Twist  DELL VIKINGS-Come go with me/Whispering bells 
  MARCELS-Blue heartaches  DEL CHORDS-At the hop THE CAPS-Prom date NITE ROCKERS-Oh! Baby MARK IV-The shake REBELAIRES-Alaska rock 
ALL THEM CHICKS AT THE HOP                                                            TeenAger                                                                 Kanon tjej RnR    flera ex I lager igen            (31)                    125:-
  The SHERRYS-At the hop SUSAN SUMMERS-Mommy and daddy were twistin´ SHERREL TOWNSEND-Summer days PENNY CANDY-Come on over PAT MOLITTERI-
  The USA ANITA LANG-Lucky lips JERRY LYNN-Take it easy baby JACKIE DEE-Buddy AMELIA-Voodoo doll JAMIE HORTON-Robot man KARI LYNN-Yo Yo BARBARA
  EVANS-Souvenirs/ Good old days SHEILA SOUTHERN-Throwin´ kisses GIRLFRIENDS-Four shy girls DODIE STEVENS-So lets dance CAROLE KING-Short Mort/Oh Neil
Sida 2
<![if !vml]>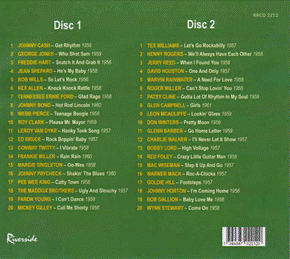 <![endif]>  <![if !vml]>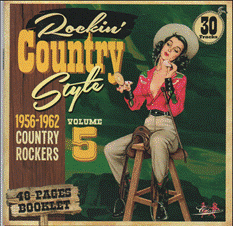 <![endif]>   <![if !vml]>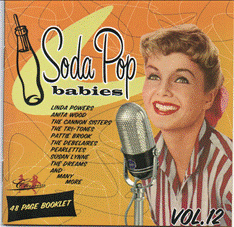 <![endif]>   <![if !vml]>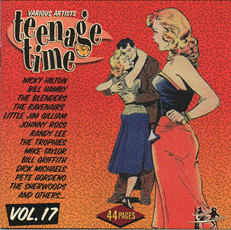 <![endif]>
<![if !vml]>

<![endif]>   <![if !vml]>

<![endif]>  <![if !vml]>

<![endif]>  <![if !vml]>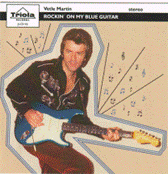 <![endif]>
<![if !vml]>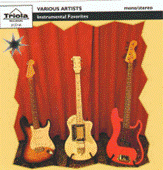 <![endif]>    <![if !vml]>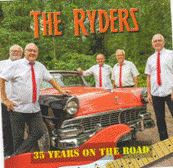 <![endif]>    <![if !vml]>
<![endif]>   <![if !vml]>

<![endif]>
<![if !vml]>
<![endif]>  <![if !vml]>

<![endif]>  <![if !vml]>

<![endif]>  <![if !vml]>

<![endif]>   
<![if !vml]>

<![endif]> <![if !vml]>

<![endif]>  <![if !vml]>

<![endif]>  <![if !vml]>

<![endif]>
<![if !vml]>
<![endif]>  <![if !vml]>

<![endif]>  <![if !vml]>

<![endif]>  <![if !vml]>
<![endif]>
STAR-CLUB Records , Box 74 , 330 21 REFTELE
Vinylskivorna Singlarna och EPna. På följande sidor 1 – 170 säljs på auktion. Deadline 30 dec 19oo
Ni kan lämna bud per brev, mail eller telefon!
Sista timmarna så korta samtal som möjligt.Ingen extra information då.
Skivorna sändes till resp vinnare ca en vecka efter dead-line mot pfskott.postens kostnader tillk.
UPPLYSNING: Min-bud = 100:-   några har högre min-bud vilket anges (i så fall)t höger
knappt hälften av skivorna säljs för 200 - 300:-(mycket ovanligt till lägre pris)
Några för ca 500:- och någon över 1000lappen.  Vi får se.
Många skivor har har M-, alltså kanske har spelats en elle två gånger av ägaren. FRÅGA GÄRNA per telefon om Ni är osäker på något och önskar mera upplysningar.
  The following records will be sold on AUCTION.Bids in SEK.
<![if !vml]>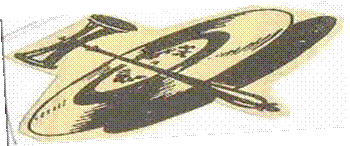 <![endif]>  The  auction is open.
Winners will recieve an invoice from us.We will answer
 as many questions as possible by phone,mail
      Kvalitetsbeteckningar             
   M = Nyskick (Mint)                                     X    =  bild (art) omslag
   E  = Spelad ett fåtal ggr (Ex)                      woc = skrivet på omslag(störande)
   VG=Beg.men inga störande missljud(used) st  = lapp påklistrad
   G  = Beg.skrapar en hel del (very used)       DJ = Discjockey kopia
       + eller -   anger gränsfall                                     nc = mittcentrum saknas (om det skulle varit där)
| | | | | | | |
| --- | --- | --- | --- | --- | --- | --- |
| 1 | The ADVENTURERS | FI | Safir | Greensleeves/ The wind     Jonny Lundin gtr     1963 | Bra finsk gtr instr                            250.- | E |
| 2 | THE BARONS | UK | Oriole | Whirlwind/ Samurai                                               1961      | Great UK gtr instr                          250 | M- |
| 3 | ELEANOR BODEL        X | S | Olga | One way ticket/ Together                                     1969 | 10 i Topp 1a 1969 | M- |
| 4 | BILLY BROWN | US | Col | Meet me in the alley,Sally/ I wanted you          1958 | Great US 50s RnR                            DJ | M- |
| 5 | JAY BROWN | US | Atco | Don´t push me/ That´s how much     i 50tals stil  -66 | Myra´s far, Jerry Lee basist | E |
| 6 | FREDDY CANNON      X | S | Karus | Palisades Park/ June, july and August        Hit   1962 | Blå vinyl | VG+ |
| 7 | THE CHICKS                 X | S | Karus | What are boys made of/ Over the mountain    1963 | Svensk tjejduo, deras 1sta. blå vnl  250 | E |
| 8 | CHARLY COTTON | DE | Ariola | Hully Golly holiday/ Wilhelm Tell twist          early 60s | RnR    som Boris gjorde här | E |
| 9 | CURT GÖRANS          X | S | Nashv | The longest day/ The fish man    deras 1sta      1963 | Bra svensk gtr instr. Röd vnl.lite nött omslag                                             250 | E |
| 10 | JACK DAILEY              X | DK | Zac | Seven lonely days (sju ensamma kvällar)/ As time g | Nice uptempo 50s.. | M |
| 11 |           "                         X | SE | Telef | One girl for me/ Don´t you believe her             1964 | M The Caretakers, Bra pop | M- |
| 12 | DANNY DAVIS | UK | Parlo | Love me(som Elvis gjorde)/ You´re my only girl   -60                           | Bra UK Teeny                         £20  150 | E |
| 13 | TERRY DENE | No | decca | Baby, she´s gone (J Scotts)/ Lucky, lucky Bobby   -57 | Bra UK artist                        £25   250 | E |
| 14 | CRAIG DOUGLAS | UK | Decca | Teenage Mona Lisa/ Danke schoen                   1963 | Med tempo UK teen | E |
| 15 | ADAM FAITH | UK | Top r | Ah,poor little baby/ Runk bunk                   bra 1959 | UK RnR                                 £75   250  | VG+ |
| 16 | FLAMINGOKvintett  X    | S | Polydo | Den glade vandraren/ Lazy river       vokala     1964 | Deras 3dje singel                         500 | M- |
| 17 | JIM GUNNER&Echoes | UK | Decca | Hoolee jump/ Footloose                    utmärkt  1960  | UK Gtr instr                                  250 | E |
| 18 | The HEP STARS         X | S | Olga | A tributet o Buddy Holly/ Bird dog                   1965 | Deras 2dra single | E |
| 19 |              "                      X    | S |     " | Summertime blues/ If you need me                1965 |     "    3dje single      woc      nc | E |
| 20 |              "                     X | S |     " | Cadillac/ Mashed potatoes                                1965                |     "    5e   single       klassiker | VG+ |
| 21 | The JOKERS | NL | Phil | The Joker´s rock/ Julishka                                  Bra NL | Group RnR   nice gtr                     nc | VG+ |
| 22 | DON LANG | UK | HMV | They call him Cliff/ Sink the Bismarck             1960 | Great Cliff tribute               £25   250 | E |
| 23 | MAX K. LIPSCOMB | US | Squire | Girl next door/ You´re so square                     1962 | Utm Teenbeat RnR   ex Blue Cap | M- |
| 24 | LITTLE GERHARD | S | Metr | Rockin´ ghosts/ Patricia                                    1958 | Pressad för USA, endast på EP här  250 | E |
| 25 | LILLE GERHARD        X    | S | Nashv | Johnny,remember me/ Kronblom                  1969      | Kronblom på svenska | M- |
| 26 | JERRY LORDAN | UK | Paloph | Ev´re time/ Sing like an angel                          1960 | Bra med tempo Cliff stil | E |
| 27 | MAORI HI FIVE         X | DK | Odeon | Hippy hippy shake/ Poi poi       Hit här           1963 | Svenskt omslag                  nc | E |
| 28 | GARRY MILLS | UK | Top r | Christina/ Who´s gonna take you home        1961 | Nice med tempo teen | E |
| 29 | The MOONTREKKERS | UK | Parlo | Night of the vampire/ Melodie d´amour       1961 | RGM sound    gtr instr     £22           150 | M- |
| 30 | Nero N The Gladiators | UK | Decca | Hall of the mountain king/ Trek to Rome      1961 | Great Gtr instr | E |
| 31 | Royal Showband W-F   X | S | Hmv | Huckle-Buck/ Sorry (I ran all the way)            1964 | Klassiker    kanon group RnR | M- |
| 32 | Chris SANDFORD  | UK | Decca | I´m lookin´/ Not too little, not…                      1963   | Utm UK teenrock (m gtr)  like Shane F | E |
| 33 | The SNAPSHOTS | FI | Manu | Tico-tico-Twist/ Rag of rags                              1963       | Great norsk gtr instr | VG |
| 34 | The SPACEMEN         X | S | Sonet | Lunik/ Bouquet of roses  Larry Moons 1sta  1962 | Vokal / instr    ringwear  blå vnl    500 | E |
| 35 | RHET STOLLER | FR | Decca | Ricochet/ Treble gold                             great  1965 | UK gtr instr    fransk press | M- |
| 36 | TOMMY STEELE  | US | Lond | Teenage party/ Butterfingers | OBS: USA press | VG |
| 37 | STRAY CATS               X | | Arista | Rock this town/ Can´t hurry love                     1981 | Great     Nu klassiker      50s syle | M- |
| 38 | SUN CATS                  X | S | Mill | Tear it up/ Long black Cadillac                         1982 | Svenskt Norrlands band (Luleå) | M- |
| 39 |       "                            X | S | Sunjay | Let it swing/ Rockabilly boogie                        1985 | R-A-Billy version av schlagerlåten | M- |
| 40 | TED TAYLOR FOUR | UK | Oriole | M.I. / You are my sunshine                              1963 | Utm UK gtr instr | M- |
| | | | | Sida 4 | | |
| 41 | THE TIGERS               X | S | Polyd | Plättlaggen/ Barndomshemmet                      1962 | Kanon gtr instr,Norrköping   8 #    500 | E |
| 42 | BERT WEEDON | UK | Top r | Fury / Ghost train                                              1961 | Great UK gtr instr    svensk press | M- |
| 43 | The VENTURES        X  | JP | Liberty | Slaughter on 10th avenue/ Rap city               1964 | Great (typisk) gtr instr | E |
| 44 |           "                       X | JP |     " | Bird rockers/ Mariner no 4            | Mid 60s gtr instr | M- |
| 45 |           "                       X | JP |     " | No matter what shape/ A taste of honey | Utm 60s Ventures instr | E |
| 46 | WILD ANGELS         X | S | Decca | I fought the law/  Midnight rider                   1973 | Tuft 70s gang I 50tals stil | E |
| 47 | JERRY WILLIAMS    X | DE | Metr | Sentimental  Susie/ Voruber-vorbei (Last date)  1965 | På tyska   VERY RARE   8 ¤            1000 | M- |
| 48 | The VISCOUNTS  | UK | Pye | Rockin´ little angel/ That´s allright                1960 | Bra UK hit | VG |
| 49 | MARK WYNTER | UK | Decca | Angel talk/ I love her still                                1962 | Bra UK teeny | M- |
Danska Artister (singlar / EP) i samma musikstil (alla med X-omslag)

50

PETER ABRAMS        

Sonet EP

DK

Maybe baby/ Wear my ring ar…/Whole lotta woman/ This little girl of mine     1958  nc    500

En av de 1sta RnR EPna (av en Dansk). Peters 1sta EP. J Ingmann på gtr                                            

VG+

51

          "                         

Life  EP

DK

Every beat of my heart/Tell him no/ Personality/There will never anyone else.. 1959        500

                                                                                                                     Hans 2dra EP

E

52

Otto BRANDENBURG      

Odeon  

DK

Hip bone crack/ Er det mon sandt              kanon dansk RnR              1961

E-

53

RUNE CHRISTY              

Odeon

DK

Dream lover (Bobby Darins)/ A woman in lovel    eg svensk-bodde I köp.hamn  1962

E

54

The CLIFFTERS         

Philips

DK

Django/ Amapola        m Mogens Django Petersen   Great gtr instr   1961 lite spricka omslag)  250                  

E

55

        "                           

    "

DK

Roman holiday/ Sweet Georgia Brown    Nice gtr instr                  1963

E

56

DAIMI                         

Tono

DK

Piger elsker drenge (Lils `klang min vackra bjällra´)/Em pige på seksten               1961    

VG+

57

DANISH SHARKS     

Triola

DK

Shakin the battle hymn/ Little dipper slop    Great gtr instr.   Deras 1sta   nc          1963    250  

E

58

DORTHE                    

Triola

DK

Hawaii Rock/ Åh,det er söndag       upprockad  Oh,lonesome me  1960   hennes 1sta      250

VG+

59

JÖRGEN INGMANN 

Metr

DK

Jörgen´s boogie/ Pardon me,pretty baby    Great gtr instr              1959

E

60

              "                  

    "

DE

Apache (2a på USA-listan 1961 på ATCO)/ Echo boogie gul vinyl   nc?    Danskt omsl     250

E

61

JAN & KJELD    EP  

Kn-upp

S

Tutti frutti/ Bouna sera/ Tiger rag/ He´s got the whole world           1959    typisk stil 

VG+

62

ERIK KAARE             

Triola

DK

Wild geese/ Indian Joe                     great early 60s gtr instr

E

63

The LOLLIPOPS  EP

Karus

S

Lollipop lips/ Movin´ the shoes/ Shakin´ all over/ Hey,sing dey dee  1963    Rare EP         500

E

64

            "              EP 

    "

S

Lollipops boogie/Speedy Gonzales/Birthday party/All my loving    1963   blå vinyl             500

E

65 

The ROOKEYS        

Sonet

DK

La Paloma/ My blue heaven      Great dansk 1962 gtr instr   deras enda skiva?    Nc        500 

E

66

ROCKING GHOSTS  

Metr

DE

Vilja,oh vilja/ Lady of spain        kanon gtr instr    deras 1sta   prod:J Ingmann      nc         250

E

67

The SCARLETS        

Phil

DK

Winterset/ If you wanna dance   W= utm 1963 gtr instr   Dance=vocal                               250

M-

68

GRETHE SÖNCK      

Sonet

DK

Klaus Jörgen/ Ivar              Lillbabs ´Klasgöran´på danska            1959

E

69

TOMMY            EP            

Triola

DK

Billy Boy twist/ Give myself a party/ Language of love/ Baby daddy-o     TonårsTWIST 1962

E

70

The TELSTARS        

Domino

DK

Night train/ The bells from Moscow      Kanon gtr instr                  1963

M-

71

The TIGERS             

Esso

DK

Tiger rag/ Kom en tiger I tanken        utm gtr instr av Rocking Ghostst 1965    gul/svart vnl  500

M-

72

BIRTHE WILKE        

Philips

DK

Everybody´s somebody´s fool (Connies)/ Happy go lucky me       1960

VG+

Inga bildomslag på repro

singlarna. Min-bud 100 också

Följande är repro men utgångna sedan länge. D v säga kopior av originalen-etiketterna.

å som originalpressning värd flera 100 $ (i vissa fall)men dessa är alltså 70tals pressning

73

ALTON& JIMMY

Sun

US

No more crying the blues/ Have faith in my love              Everly stil                   1959

M-

74

JOHNNY BURNETTE TRIO

Coral 

US

Lonesome train/ I just found out                                Great rockabilly                 1956

M-

75

RAY CAMPI

Heritage

US

Play it cool/ Caterpiller                                               Bra rockabilly                    1956

M-

76

JOHNNY CARROLL

Decca

US

Hot rock/ Crazy,crazy lovin´                                       Great rockabilly                1956    röd vnl

M-

77

BUDDY COVELLE

Coral

US

Lorraine/ I´ll go on loving you                                    kanon RnR                        1958

M-

78

MAC CURTIS

King

US

Grandaddy´s rockin´/ Half hearted love                     great rockabilly                 1956

M-

79

ANDY DIO

Johnson

US

You are my sunshine/ Bonnie Jean                           Great doowop-group RnR 1962

M-

80

The DUSTERS

Cupid

US

Rock at the hop/ She´s mine                                     Great RnR                         1958

M-

81

CHARLIE GRACIE

20th cen

US

Wildwood boogie/ Honey! Honey!                             Tidig RnR                          1955

M-

82

BILLY HARLAN

Br-wick

US

School house rock/ I wanna bop                               Great RnR                         1958

M-

83

RON HAYDOCK

Cha cha

US

Bop hop/ in the mood          blå etikett                       kanon RnR / instr              1959

M-

84

         "

     "

US

Be-Bop-A Jean/ 99 chicks   vit      "                                "       "                            1959     

M-

85

REGGIE PERKINS

Ray not

US

Date bait baby/ High school Caesar                          Great RnR                         1959

M-

86

OTIS RILEY

Kappa

US

Rock and Roll baby/ Sure look good to me               snabb RnR                        1958

M-

87

CHUCK THARP&Fireballs

Jaro

US

Long, long ponytail/ Let there be love                       snabb RnR    vocal            1958

M-

88

DON WILLIS

Satellite

US

Boppin´ high school baby/ Warrior Sam                   snabb RnR                         1958

M-

89

LLOYD COPAS

Star-Club

S

Circle rock JIMMY PATTON-Okie´s in the Pokie      Kanon 50s RnR       Orange vinyl

Ingen riktig repro men en singel som jag gav ut 1991 och hittade ett ex nu igen

M-
EP – Skivor   alla med bild -omslag
90

JOHN BARRY Seven

Col

UK

Hit and miss/ Rockin´ already/ Walk don´t run/I´m moving on                  BRA UK instr 1960

E

91

BROOK BROTHERS

Pye

UK

Tell her/Ain´t gonna wash for a week/One last kiss/ Little bitty heart        UK 1961 grupp

E

92

BRöDERNA VOLT

Philips

S

Rattle snake walk/Little lady/ San ant rose/ Summertime   1964 Vetlanda grupp   3 instr     500

M-

93

LES CHATS SAUVAGES

Pathe

S

Twist a St-Tropez/ c´est pas serieux/Oh Boy/Est-ce que tu le sais    Kanon fransk grupp

VG-

94

CHILOS SKIFFLE group

Kn-upp

S

Down by the riverside/Freight train/Wreck of old ´97/Where could I   1957 Solna skiffle  250  nc

E

95

The DAKOTAS

Parlo

UK

The cruel sea/Millionaire/Magic carpet/Humdinger         Great 1963 UK gtr instr   £45    500

M-

96

The DELL-VIKINGS

Dot

US

Come go with me/ Whispering bells/Be a fool/ What made Maggie run    Ultra rare 1957 EP

Sett värden på över 200 $   OBS omslaget klippt upp för foto till min LP-inget saknas     1000

M-

97

FINN DUEHOLM

Cirola

S

Teenager in love/Lonesome me/ Turn me loose/Never be anyone else..    1959              500

                                                            Rock-Finns 3dje EP här i Sverige och hans sista

M-

98

Buddy HARMAN Combo

W bros

FR

Drum twist/3rd man twist/Noisy reservation-twist/Bye bye love-twist    1960 snabb US instr

E

99

Wee WILLIE HARRIS

Decca

S

Rosie lee/Love bug crawl/ Rockin´ at the two I´s/ Back to school again   Bra 1958 UK RnR  250

                                                                                                  Very Rare EP   men inte kanon

VG+

100

COLIN HICKS

Metr

DK

Empty arms blues/ Wild eyes n tender lips/La dee dah/ Wasteland  Tommy Steeles bror

                                                                                                  Nästan samma stil   1958    250

M-

101

FRANK IFIELD

Col

UK

I remember you/Lovesickblues/ She taught me how to yodel/I listen to my heart     Hits här och UK 1962

M-

102

EDEN KANE

Decca

UK

Well,I ask you/ Get lost/ I´m telling you/ Before I lose my mind                     "          "      1962

M-

103

LITTLE GERHARD

Karus

S

What you´ve done to me/Lotta lovin´/Wake up little Susie/ No wedding today      1958

                                                                                                         Hans 1sta EP           250

M-
<![if !vml]>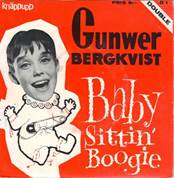 <![endif]> <![if !vml]>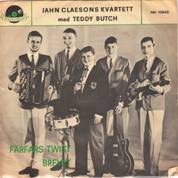 <![endif]> <![if !vml]>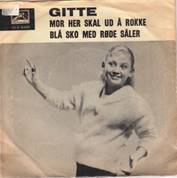 <![endif]> <![if !vml]>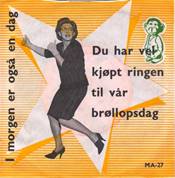 <![endif]>
104

        "

   "

S

Grandfather´s clock/Kewpie doll/ Donna/ Cha cha RnR  mera udda           DJ    1959   250

M-

105

NEIL SEDAKA

Rca

US

Oh Carol/ Going home to Mary Lou/I ain´t hurtin´ no more/ The girl for me  Great 1958 EP 500

M-

107

LOLITA

Polyd

DE

Seeman/Lieber Johnny,komm doch wieder/ Die sterne der Prärie/El Paso         1962 Hit

E

108

MELVIS ROCK Band

Diplom

S

Rip it up/Jailhouse rock/Rock pretty baby/Beths rockin´ blues   Dansk 50s RnR  1960 utgåva

                                                                                                                 Alt omslag      500

M-

109

GARRY MILLS

Top r

UK

Comin´ down with love/Jimmy´s girl/Seven little girls/Teen angel/Look for a star/Running bear

                                                                      6 låtar EP   1961 Bra UK teen    £60       500  

M-

110

The SHADOWS

Col

UK

Dance on/Guitar tango/All day/What a lovely tune             UK instr Band 1962

E

111           

The SPOTNICKS

Karus

S

Highflying Scotsman/Thundernest/Moon shot/Happy Henric´s polka   Great 1962 gtr instr

VG+

112

          "      

    "

S

My Bonie/Hava Nagila/Johnny Guitar/Midnight special       2 instr             "    1963     blå vnl       

E

113                    

TOMMY STEELE

Decca

ES

What a mouth/Kookaburra/Hollerin´ and screamin´/Little darlin´      spansk EP 1960

E

114

SVERRES SKIFFLE Gr

Sonora

S

I shall not be moved/Wabash cannon ball/Wreck of old ´97/John Henry/Railroad Bill      250

                                                                              Stockholms band SKIFFLE  dera 2dra EP

M-

115

Ingemar SöDERLUND

Odeon

S

Trollebo twist/Vingåkersdansen/I Dalom/Whispering          early 60s    2 instr-gtr/sax

VG+

116

DAVE TAYLOR

Gold

SF

Rockin´ in the same ol´ way/All she want to do is rock/Dave´s boogie/Rockhouse       1979

                                                                             Engelsman I Jerry Lee stil. Inspelad i Finland

E

117

The TORNADOS

Decca

UK

Telstar/Popeye twist/Love and fury/Jungle fever   RGM sound,UK instr  1962               250

E

118 

JOHNNY WAARD

Sonet

S

All this days gonna be black/Walkin´ round the avenue/Marimba/Darling   LILLE JOHN 1963

                                                                              Very Rare Pop    8 #      DJ   röd vnl

E

Singlar med sång på svenska

121

INGER AXö&Falcons   X

Polyd

S

Scoubidou/ Adios muchchos                                 snabb  uptempo           1962

E

122

BENNY LAWINS         X

Decca

S

Agtörparn/ Mr Flintstens twist                   deras 1sta  mest instr  gtr/sax   1962

E

123

ANITA LIND BLOM     X

Font

S

Beatles Bossa Nova/ Var finns den man                                                    1964

M-

124

SIW MALMKVIST

Metr

S

Ta mej i din famn/Cha cha cha    hennes 4e singel.Pressad i Sverige för USA    1956

E-

125

Ken Levy&Phantoms  X

Decca

S

En sång en gång för längesen/ Kalle Knopp          Stig Andersson skriven           1967

M-

126

ÅSE WENTZEL            X

Manu

N

Kära/Men,du ska få det igen                     Norsk early 60s tjej på svenska.   Kanon gråtlåt

M

EP-skivor med sång på svenska              alla med Bildomslag

127

LILY BERGLUND

Karus

S

Jorden runt/Vita syrener/ Kärlek, nål och tråd/ Vyssan,lullan blues                        1957

E

128

          "

Kn-upp

S

Tro mej/Tänk på mej/ Den stora kärleken/Kärleksprat (Pillow talk)                        1959

E

129

OLLE BERGMAN

Metr

S

Itsy bitsy teenie weenie../Tutti frutti/ Angela Jones/Jag vill hem till Trosa       DJ   1960

E

130

THORY BERNHARDS

Polyd

S

Sjöman (Lolitas)/ Vår första bröllopsdag/ Moonlight/ Aldrig,aldrig mer                   1961

E

131

Otto BRANDENBURG

Odeon

S

Varför vet jag inte (But I do)/ God natt lilla du/Mariandl/Anna,Charlotta och Susanne   1962

E

132

STAFFAN BROMS

Metr

S

Bye bye love/Månsken/Marianne/Femtioelva sätt                                                  1958

E

133

TOWA CARSON

Rca

S

De tre klockorna/Lika kär som jag/Ceracella/Gunga i en hammock                       1959

M-

134

BJÖRN FORSBERG

Decca

S

100 kilo bly(100 pounds of clay)/Om du vill börja om/Carolina Oh/ La paschanga  1960

M-

135 

Ann-Louise HANSSON

Metr

S

Vita rosor från Athen/Farväl,men kom tillbaka (Pretend)/De´man inte får/ Vinden talar om  1962

VG+

136

CACKA Israelsson

Cupol

S

Blott en enda minut/Frogg/Ditt fotografi/Anna,Charlotta ock Susanna                   60tal

E

137

          "

    "

S

Gamle Svarten/ Djupt inne i skogen/Gamle Joe/ En sliten grimma                       60tal

VG+

138

BIBI JOHNS

Polyd

S

Bibi´s Bossa Nova/Johnny beacup/Visst är det skönt/ Let´s limbo somemore     1963

M-

139

LILLE GERHARD

Karus

S

Den siste Mohikanen/Kär i din bild/Petter och Frida/Tre små fiskar    woc=namn 1961

VG+

140

        "

    "

S

Liebestraum twist/Sing brother sing/Klappa händer/Vi har en hönsfarm               1962

E

141

        "

    "

S

Dankeschön,bitteschön/Lalaika/Oljudet/The show must go on      blå vinyl          1963

E

Sida 6

142

ANITA LINDBLOM

Polyd

S

Mamma,dansa med mig/Amore mio/Ljuva ungkarlstid/En hemvävd stillsam tös    1956

                                                                                  Hennes 3dje EP    Very rare schlager   10 #

VG+

143

        "

Font

S

De vart en hård da´s  natt/ Lyssna (do you want to know to know a secret)/Tänk på det/Varför…

                                                                                  2 låtar av Lennon-McCartney  1965  

M-

144

YVONNE NORRMAN

Polyd

S

Jonatan/Johnny Jingo/ Stoppa in/Spargrisen         hennes 2dra EP. Kanon schlager  1962

M-

145

BARBRO SKINNAR

Hör

S

Ingen twist om twist/Optimist twist/Ljug inte mer/Säj mej,hur du vill ha det               1962

                                               Radio Nord bolag     Bra svensk schlagertjej. Hennes 1sta EP

E

146

CARLI TORNEHAVE

Philips

S

Törnrosen/En ros som lyser röd(Roses are red)/ Hårda bud/Under ekars djupa grönska

                                                                                 Märke på omslag                       60s     

VG+

147

JOHNNY WAARD

Scan-d

S

Bonden och ölet/Flickan i Havanna/Strejk på Vesteråsbanan/Löjtnanter borde aldrig finnas

                                                                      Tidigare Lille John   Rockig schlager    1964           

E

148

LAILA WESTERSUND

Manu

NO

Polka stopp/ Allt glider ur näven/Signe och Ola/ Jag har vuxit te´ mej   svenskt omslag   1962

                                                                                 Hennes 1sta EP

E

149

GUNNAR WIKLUND

hmv

S

Nu reser jag hem (Detroit City)/När våren står i blom/Jag saknar dig/Ta mig som jag är  1965

E

LP-SKIVOR

MIN-BUD 100:- / ST
150   JOHNNY GUITAR – Classic Guitar GREATS            SF kaklp 4              Finsk 2-LP m 28 låtar i 60tals stil- gtr  instr ufgiven 1986            E
  4 BIG GUITARS-Chain saw BLUE KNIGHTS-Tribute to the wind/ Katja/ Pistoleros/ VIOLENTS-Violents theme/ Anaconda/ Bandido/ When Johnny L comes
  marching home STRANGERS-Quartmaster´s stores/ Stranger´s boogie SPOTNICKS-Ghostriders/ Johnny guitar ONNI GIDEON-Tiger shark AGENTS-Snake shake
  WANDERERS-Cruel sea/Wandoogie DIAMONDS-Wandoogie ESQUIRES-Taboo Twist/  Dark eyes beat/ Apache LONELY BULL-Secret agent man/ Shazam
151   RAUTALANKAMUISTOJA – Kitatayhttyeelevytyksiä 1961-63 SF Castle 2LP36 finska 60s gtr instr grupper utgiven 1989. Info blad på finska                                                                            E
  SOUNDS-Mandchurian beat ESQUIRES-Juokse sina humma SAVAGES-Mountain tale STRANGERS-Castle mood/ Kolme kitarra  SCAFFOLDS-Dark eyes beat
  FEENADES-Leningrad theme STEELERS-Valkoakaasiat SCAFFOLDS-Tullalla twist AVENGERS-Juolsohauta twist/Volan rannalla STRINGS-San Ant rose
152   The AQUATONES – Just for ´you´                              US Relic 5033        Vit New York grupp (orig FARGO)                                     18      M-
  She´s the one for me/ You/ Every time/ The drive-in/ Our first kiss/ Cazy for you/ A solid gold Cadilla/ A long long trail/     Några kanonRnR men mest långsamma
153   FLAMINGO-Kvintetteten                                             S Platina 3009        1969   Svensk schlager                                                       12      M-
  Chin Chin/Kalenderflickan/Brutna löften/ När kommer du/ Y´arrivaEtt  gyllne band på din hand/ Sänd mig ett minne/Min dröm ska nli sann/ Tango d´amore
154   COOL CANDYS – Cool Candys                                   S anette 115           Vokal / instr (sax)                                                               12      M-
  Beate Christine/ Taxi/ Vad kärleken gör/Lite grann från ovan/Kärleksbrev I sanden/Om du gömmer en hjärtesorg/Det hade du inte väntat dig/ Känn dej blast/
155   SVEN HEDLUND – Sings Elvis                                     DE Olga 05            Svenne från Hep Stars med Elvis låtar                                12      VG
  I need your love tonight/ Kiss me quick/Girl of my best friend/One night/I´m coin´ home/ A fool such as I/As long as I have you/Can´t help falling in love/
156   THE HUNTERS – Play The Big Hits                            S Fontana9290203 Great UK 60s  gtr instr. 1976 repro  LP                              12      M-
  Teen Scene/Golden earrings/ I beg of you/Someone elses baby/Theme for a dream/ Pepe/A voice in the wilderness/Tally ho(Id doesn´t  matter anymore/
157   ÅKE ´HANK´ NILSSON –Gitarrgodingar vol 2          S Tyfon 75081       Svensk 1977 gtr instr                                                         12      E
  Wonderful land/ Scarlet O´Hara/ Atlantis/Green eyes/Lara´s theme/ Thunderbird/ Windmills of your mind/Morning star/Exodus/Georgia on my mind/
158   "1961"-The Fabulous sound…                                      S Rainbow 681       Great 1981 gtr instr i 1961 stil. OBS några få gjordes i röd vnl    12 M
  Gipsy woman/A dream of glory/Flight to paradise/Beautiful heart/Midnight lover/Quartermaster stores/2nd street/Golden sea/Ft Knox/Mexican Bodega
159  The PLAYING ROCKETS -  Once with                        BE Monopole 865  Belgisk/Hollänsk grt instr. 70tal insp i 60tals stil                 12      VG+
  Once/ Back home/FBI/Ajoen Ajoen/Johnny on his strings/Dardanella/Twilight time/Kon tiki/ big Boy/ Boudha/ Moonshot/ La comparsa/
160   The SHADOWS – Dance with The Shadows                 UK Col 1619          1964 LP                                                                             14      E
  Chattanoga choo choo/Fandango/ Big B/The lonely bull/Dakota/ French dressing/High and the mighty/Zambesi/That´s the way it goes/Tonight(West side story)
161   The SHADOWS – The Shadows                                    DE Volks  04284   60s LP                                                                                12      E
  Shadoogie/Blue star/Nivram/Baby my heart/See you in my dreams/Find me a golden street/Filleted place/That´s my desire/Sleepwalk/Big boy/ Stand up an say…
162   The SHADOWS – Shadoogie                                        FR emi 154            4CD box m 60 å 70tals insp. Lpna i innerkonvolut.3 sidor info     42 M-
  Apache/Quartermaster´s stores/Mustang/ shotgun/ The stranger/FBI/Midnight/The savage/Shadoogie/Gonzales/Gtr tango/ Dance on/Shazam/Stingray/Lucille
163   The VENTURES – The Colorful Ventures                                                  US Dolton 8008                                                                 efterfrågad LP                                                                            12                M-
  Blue moon/Yellow jacket/Cherry pink.../Greenfields/Red top/Blue skies/Yellow bird/Orange fire/Silvercity/White silver sands/Green leaves of summer/
164   The VENTURES – Dance with The Ventures                US Dolton 8014    Lika bra 1962. 1st utgiven som TWISTPARTY Vol 2            12      M-
  My Bonnie lies/Twisted/The twomp/Besame mucho/Blue tail fly/Swanee river/ Instant guitar/Dark eyes/Counterpoint/Kicking around/Bluebird/Red wing/                                                                           
165   The VENTURES – Going to The Ventures Dance Party                            US Dolton 8017                                                                 Lika bra    Något senare utgåva                                                      12                M
  Mr Moto/Theme from come September/YaYa wobble/Night drive/Venus/The intruder/Gandy dancer/Sweet n lovely/Lolita yaya/Loco-motion/Gully-ver                                                                           
166   The VENTURES – Plays Telstar,The Lonely bull         US Dolton 8019     Lika bra                                                                              12      M-
  Telstar/Lonely bull/Mexico/Calcutta/Apache/Never on Sunday/Tequila/Green onions/Åercolator/Red river rock/Let there be drums/Last night
167   The VENTURES – Surfing                                            US Dolton 5387     Återutgåva av Sundazed på 180 g vinyl-blå vinyl (orig = 1963)   12 M
  Pipeline/Diamonds/Surf rider/Windy&warm/The heavies/ Ninth wave/Barefootventure/Changing tides/Lonelt sea/Cruncher/Party in Laguna/Ten over
168   JAN ÖJLERS – Natten har tusen ögon                        S Anette 150          60s Limmareds band       st= prislapp                                 12      E
  Titel/Snabba björnen(Running bear)/Jag önskar dig lycka/Nu är det sommar/Bara dig vill jag ha/Det är skönt att vara två/Jag saknar dig ännu/Tack vare dig
169   ROCKING SOUND of the 60s                                      DK Medium 411    utgiven 1973   Danska 60talsgrupper                                 12      E
  The LIONS-Teenage letter LIONS-Sticks n stones MELVIS&The GENTLEMEN-Batman PETER BELLI&RIVALS-Roll over Beatles/move on/Should I
  Ever love again DANISH SHARKS-Naggin´ woman/Rock-a-beatin´ boogie TEENMAKERS-Don´t take it so hard LOST&FOUND-I´ve been hurt
170   WAYLON JENNINGS – Files vol 1, 2, 3, 4, 5,  8, 9, 10, 11,  13, 14, 15    15 LP I en serie utgiven av BEAR FAMILY på 80talet       12/14 låtar / LP
  Inspelningarna  gjorda i Nashville för RCA 1965-1972 (inkl outgivna). Prod Chet Atkins (de flesta), Lee Hazlewood,Ronny Light,Danny Davis              alla i                                                                                                M-
  Session details på baksidan av varje LP.    OBS Vol 6, 7, 12, 13 saknas     Kan även köpas en och en
Slut på AUKTION    Deadline 30 december 19oo
Gäller nr 1 - 170
Se instruktioner i början av auktionslistan. Telefontider för dec på 1sta sidan!
Kanske intresset för vinylplattor finns kvar under julbrådskan också (hoppas jag).
STAR-CLUB Records , Box 74 , 330 21 Reftele  
jan@starclubrecords.se    telefontider: se 1sta sidan
Några  JUL – Singlar   1-2 ex av varje. Några få RnR.Övriga allt annat  50-90s. Chansa inte! Alla i nyskick! 50:-/st  
ANDREW SISTERS

Collect

US

Christmas island/ Winter wonderland

50s tjejgrupp

EDDY ARNOLD

Rca

US

Jolly old Santa Nicholas/ This world of ours hours

Country

The BARNSHAKERS

Goofin

´SF

Desperate Santa/ Santa´s got a brand new pedal

1996 finskt R-A-Billy band

EDDIE BOND

Teb

US

Christmas time/ Dedicated to Dwana Pusser

Memphis Country (60s tror jag)

MARTI BROM

Goofin

´SF

Sleigh bell rock/Kisses for Christmas

Texas R-A-B tjej i Finland 1997

GARTH BROOKS

Capit

US

´Zat you,Santa Claus/Mary had a little lamb

DJ

           "

    "

US

Sleigh ride/It´s the most wonderful time…

DJ

           "

    "

US

White Christmas/God rest ye merry gentleman

DJ

CHARLIE CHASE

Epic

US

My wife/ Christmas is for kids

1993

NATALIE COLE

Elektra

US

The Christmas song/ Nature boy

1981

NAT KING COLE

Collect

US

The Christmas song/ Ramblin´ rose

Från EMI

The ECHELONS

Collect

US

A Christmas long ago(Jingle)/Have yourself a..

THE EMOTIONS

Stax

US

Santa Claus wants some lovin´/What do the l..

1973

FREDDY FENDER

Collect

US

Please come home for Christmas/LEE GREENW

1977 / 1985

THE 4 SEASONS

Season

US

Santa Claus is coming to town/I saw Mommy k..

GENE&JERRY

Roulett

US

Hootenanny Christmas/Carousel

AMY GRANT

Collect

US

Grown-up Christmas list/ Have yourself a merry

1996

AL GREEN

Hi

US

White Christmas/ Winter wonderland

DJ

The HEARTBEATS

Collect

US

After New Years Eve/500 miles to go

ELTON JOHN

Collect

US

Step into Christmas/Ho ho ho

1992

FREDDY KING

Federal

US

Christmas tears/ I hear jingle bells

1975

LIGHTNIN´  HOPKINS

Collect

US

Santa/Coffee for Mama

LITTLE MILTON

Malaco

US

Lonesome Christmas/ Come to me

1985

GUY LOMBARDO

Decca

US

Auld lang syne/ Home on the range

50s

BARRY MANILOW

Arista

US

Because it´s Christmas/Jingle bells

1990

The MARCELS

Collect

US

Don't cry for me this Christmas/ My melancholy

60s

DEAN MARTIN

Capitol

US

White Christmas/Rudolph,the red nosed reind

AL MARTINO

Capitol

US

You´re all I want for Christmas/Silver bells

CHARLIE McCOY

Monu

US

Blue Christmas/ Christmas cheer

1974

RONNIE MILSAP

Capit

US

The Christmas song/Till the seasons comes.. 

DJ

RITA MONTGOMERY

Liberty

US

I believe in Santa Claus/ CHORALERS-Many Chr..

New KIDS ON BLOCK

Collact

US

Merry merry Christmas/Cover girl

1988

OAK RIDGE BOYS

Capitol

US

Blue Christmas/B DEAN-I still believe in Christmas

DJ

           "

Collect

US

Santa´s song/Jesus is born today

1982

           "

     "

US

Christmas carolRAY STEVENS-Santa Claus is wat

1985

LOIS PRIMA

B vista

US

Senor Santa Claus/ Santa,How come your eyes

Boots RANDOLPH

Monu

US

White Christmas/ Sleigh ride

1982

JERRY REED

Rca

US

Christmas times a-coming/The best I ever had

1982

Royual GUARDSMEN

Laurie

US

Snoopy´s Christmas/It looks like Christmas

LEON RUSSELLL

Shelter

US

Slipping into Christmas/Christmas in Chicago

1972

Little Johnny Taylor

Stax

US

Please come home for Cristmas/MACK RICE-

Santa Claus wants some lovin´

1982

The TEMPTATIONS

Motow

US

Silent night/ Everything for Christmas

1980

RUFUS THOMAS

Collect

US

I´ll be your Santa,baby/ALBERT KING-Christmas

Comes once a year

Sonny Til&ORIOLES

Collect

US

Lonely Christmas/What are you New Years EVE

ERNEST TUBB

MCA

US

White Christmas/Blue Christmas

1980

TANYA TUCKER

Liberty

US

Winter Wonderland/ What child is this

The VALENTINES

Collct

US

Christmas prayer/Kiss me

SLIM WHITMAN

Epic

US

Where is Christ in Christmas/Sleep my child

1980

TRISHA YEARWOOD

MCA

US

Reindeer boogie/It wasn´t his child

1994

DJ = For Jukeboxes only

Har inte lyssnat på dessa julsinglar så kan tyvärr

Inte ge någon åsikt om dom flesta

Har lika många till men inga bättre…
Vill du läsa tidigare Nyheterna från 2016? Klicka här
Vill du läsa Nyheterna från 2015? Klicka här
Vill du läsa Nyheterna från 2014? Klicka här
Vill du läsa Nyheterna från 2013? Klicka här
Om ni vill läsa historien om Star-Club se under Information eller klicka här